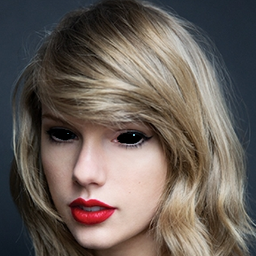 There is nothing I love more than a good Lovecraft parody. Eldritch and spooky and fun? I can't help but adore it. There was the awesome
Beauty by HP Lovecraft
Facebook account, the wildly popular
Dread Singles (@hottestsingles) Twitter account
and the Night Vale-esque
Nihilist Arby's (@nihilist_arbys) account
. There's a new account in town and it's OUTSTANDING. May I have the pleasure of introducing you to @EldritchSwift, a Twitter account that crosses Taylor Swift lyrics with perfect Lovecraftian bon mots of terror and horror.
@EldritchSwift follows the current trend of making outlandish parody accounts focused on Taylor Swift. The most notable one is @SwiftOnSecurity which imagines her as a tech professional.
@EldritchSwift is the brain spawn of
YA author Riley Redgate
. In just a short time, it's already amassed a following in the thousands and it's perfect in every single way. I especially love the use of "eldritch" since that is one of my favorite words and my usual online handle.
Each tweet begins as a Taylor Swift lyric or quote and quickly twists, shifts and mutates into a delightful chunk of crawling, shuddering darkness. Each tweet feels effortless and packs a nice supernatural punch. Somehow adding Lovecraftian mythos and themes to Taylor Swift just feels RIGHT, you know? It's currently my favorite account on Twitter and I can not stop retweeting it and marveling at just how beautifully made each horrific message is.
There are only 37 tweets and each one is a masterpiece. You NEED to be following this account. Tell her I sent you. See below for some of my favorites. From one eldritch creature to another, I love you @EldritchSwift.
but you'll come back each time you leave, cause darling, i'm a nightmare so vivid—so potent—that you become strangely reliant on its horrors

— Eldritch T-Swift (@EldritchSwift) May 4, 2015
he said, let's get out of this town. drive out of the city, deep into the mountains, to the cave whose toothlike stalactites yearn for flesh

— Eldritch T-Swift (@EldritchSwift) May 12, 2015
i go on too many dates, but i can't make them stay. they are fools for running. they will never escape the infinite maze surrounding my lair

— Eldritch T-Swift (@EldritchSwift) May 11, 2015
once upon a time, a few mistakes ago, I was in your sights. "don't come any closer, monster!" you screamed, quaking. "i'll shoot, i swear!"

— Eldritch T-Swift (@EldritchSwift) May 7, 2015