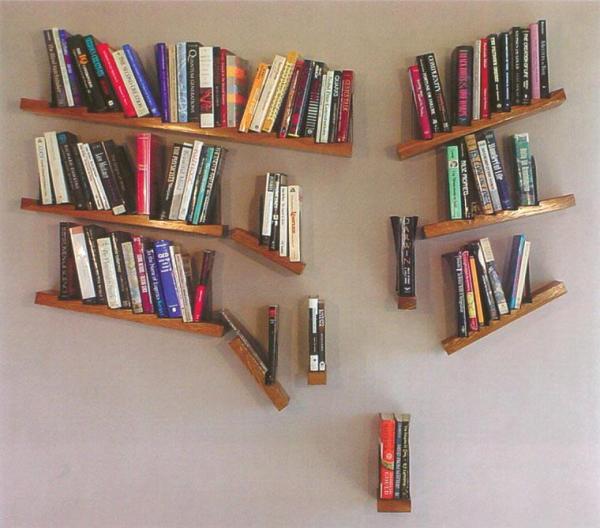 Books are a big deal to the ladies of Stellar Four. Between the four of us, we read hundreds of books a year and chat about them extensively. We ping each other on Twitter when we find an exciting new title and we're happy to make suggestions and cajole each other into reading a new series. We're book people, that's who we are.
Since this week is library week, I wanted to do a piece on our personal libraries. I was even going to straighten up my shelves for pictures. I reached out to the other girls to see if they wanted to share their own libraries and the answers I got back shocked me. Megan S, my good twin, doesn't keep her books! She reads them or borrowers them, then releases them into the wild. Sara N was the same, preferring to keep a few favorites and rotate the others out. Kathy F is my compatriot in book hoarding and has a lot of children's books as well as her own all over the place. For my part, I think I've kept every book I've ever read in my entire life. I have hundreds in multiple rooms in the house.
I can't imagine a house without books everywhere. Sure, part of me thinks they're out to get me because I trip over them all the time, but that's just life with books. They're piled high in corners, stacked on tables, shoved into shelves. My personal library spans many rooms and many surfaces. I couldn't imagine parting with them, even if they are trying to kill me (what do they want? Insurance money? Revenge?).
But, I must say, there is something alluring about the way Megan and Sara do it. They probably have houses much more organized than mine and they have space to walk around without their ankles being attacked by paperbacks. That must be nice. I bet they have all their dust under control too. They probably have chairs you can actually sit in that aren't seating books instead.
They've inspired me (and they're going to find this hilarious) to try and maybe... whittle my own personal library down a little. Do I need both the paperback and the hardcover of the same book? Can't I donate or sell some of the books I haven't read in many years? We'll see how it goes.
Personal libraries are such an interesting subject. We all can't be like Victorian lords who have vast libraries in their castles but some of us book lovers try their hardest to bring their favorite place in the world into their home. We share pictures of our book shelves (they started calling that "shelfies" but if I ever use the term, just put me out of my misery) as if displaying our personal library is somehow displaying a deeper part of our soul than a picture of our face. Sometimes there is no more beautiful a library than the one you cultivated personally.
So we want to know what YOUR personal library looks like. Do you go minimalist like Megan and Sara? Or do you hoard books like your life depends on it like I do? Or, maybe, you're like Kathy and you straddle the line between "only a few books" and "ALL OF THE BOOKS". Tell us! Show us pictures!