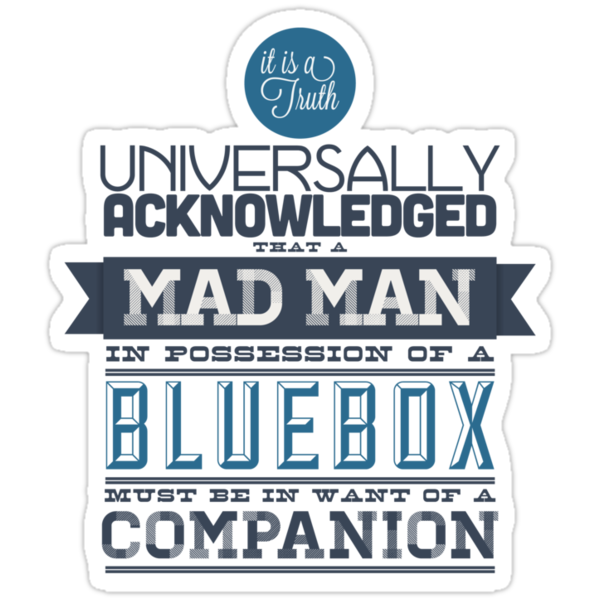 What you see to your left is about the absolute best piece of Doctor Who fan paraphernalia I have ever seen.
Nyuszi
, a graphic artist, has created this most impressive mash up of Doctor Who and
Pride and Prejudice.
I am head over heels with it. It's simple, smart and nerdy as hell.
Thankfully, it is available as a t-shirt!
Find this awesome design
on Redbubble. Prices vary depending on the style of shirt, but no matter how you wear it, it will be epic.
In completely unrelated news, when do you realize you have a geeky t-shirt buying problem?