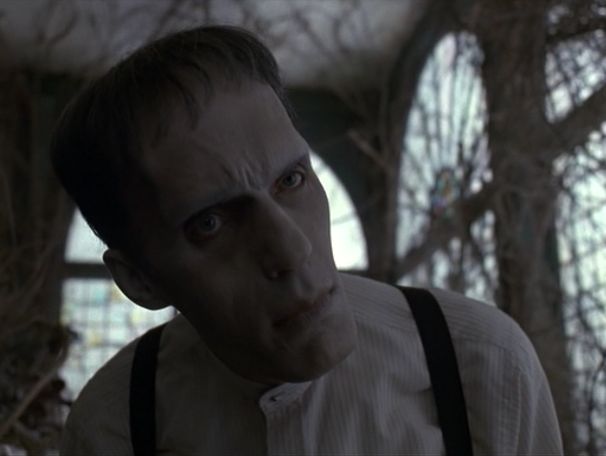 Come on, Lurch! Load Twitter! Don't give me that look!
"Come ON, Lurch!" was something a coworker heard me shout in exasperation today. My iPhone was refusing to load my Twitter feed. Yes, folks. My iPhone has a name, and I call him by it all the time.
I am one of many who, for whatever reason, names inanimate objects. I couldn't tell you why I do it, but I can't help giving things a name to call them by. My iPhone is nearly grafted to my hand. I sleep with it, for god's sake. Of course I had to give it a name! It's nearly sentient as is!
I chose the name Lurch because I felt that my iPhone was almost the equivalent of a modern day digital butler. What better butler and manservant than the Addam's Family's loyal Lurch? A theme developed and now any Apple product I own gets an Addam's Family name. My iPod Touch is Gomez. Why? Well, why the hell not?
People name weird things. My sister named her Ford Focus Skynet, a friend of mine named his guitar Virginia. Even my sensible mother does it, she calls her Honda Bessie. After being mocked by my coworker for naming a hunk of plastic and glass, I searched on the interwebs to see if there was a reason why I felt the desire to name everything. Turns out, there are lots of theories but no real concrete answer.
I turn it over to you, dear reader. Do you name your inanimate objects? Why do you do it?
For me, I feel there is a level of anthropomorphizing that goes on. I bond with an object and, therefor, feel the need to name it. My laptop is Javier and he "lives" on my desk. Yes people, in my house, items live places. The tea cups live in the cabinet, my shoes live in my closet. Hold up any object and I won't tell you where it goes, but where it lives. Oh, you need a spoon? Those live in the drawer right there. I am well aware how crazy this is. Or is it?
So does your phone have a name or is it just your phone? Do you believe in naming inanimate objects? Or are all of us object naming people just insane? Yes, my friends, it is time for a discussion! Weigh in in comments and let's see if we can't shed some light on this interesting habit!