by Meghan B., Sara N., Laurie K. and Megan S.
Here's a look at the books the Stellar Four writers loved and hated this year. These books were either released in 2011, or we read them for the first time in the past 12 months.
SARA'S PICKS
BEST!
11/22/63 by Stephen King
- This was quite simply the most entertaining book I read all year (as you can tell by
my review
). The question of whether the hero can change the past by stopping JFK's assassination drives the narrative, but the experiences he has while living in the past are equally compelling, as is wondering how his actions will impact the future. This is King at his best.
The Wise Man's Fear by Patrick Rothfuss
- This sequel to
The Name of the Wind
was a feast for epic fantasy lovers. The protagonist Kvothe continues his evolution in this novel, and you'll cheer his triumphs and mourn his losses. It's a sweeping tale that will please fans of the genre.
The Downside Ghosts books by Stacia Kane
- Chess Putnam is such a mess that she should be unreadable, but darned if she isn't instead one of the most compelling urban fantasy characters I've ever encountered. Kane has created a genuinely scary world where ghost do not go quietly into that good night. And as far as I'm concerned, the Chess/Terrible relationship is the gold standard for tortured longing and hot romance. I'm still fanning myself over a few of the scenes in book 3.
The Scorpio Races by Maggie Stiefvater
-This young adult novel weaves a quiet spell around readers who will speed through the book to see which horses and which riders will survive the bloody titular race that concludes the book. I rave about this fantastic book more in
my review
.
The Magician King by Lev Grossman
- Grossman's first book in the series,
The Magicians
, was billed as Harry Potter for grownups, and it received some complaints from readers who found the lead, Quentin, to be insufferable. The bad news is that Quentin is still pretty insufferable here, but there's a maturity and a gravity to the action that elevates it above the first book. Like any good second chapter in a trilogy, this book is more downbeat and leaves the characters primed for a resurgance in the final novel. Here's hoping book 3 is published soon.
The Book Thief by Markus Zusak
- Not a new book, but new to me, this is a World War II-era story set in Nazi Germany and narrated by Death himself (which allows me to include it on this list of genre books). It's a devastating read, but it's also beautiful and hopeful and cathartic.
WORST!
A Dance with Dragons by George R.R. Martin
- Oh, GRRM, I had such high hopes. Your first three
Song of Ice and Fire
books were incredible in their power and brutality and scope. Your fourth book was a bit of a challenge, and I hoped you'd shake off the meandering pace in the long-awaited book 5. As it turns out, this newest novel wasn't just the worst of the series, it was the worst book I read all year. Aside from a few compelling storylines (Reek and Bran and Davos), it committed the cardinal sins of any epic fantasy book: It was boring. I had to force myself to plow through chapters, enduring lengthy descriptions of scenery and food as the formerly beloved characters of Tyrion and Dany and Jon did nothing and went nowhere. Here's hoping that book 6 comes quickly and gets things moving on the "bringing war and dragons to Westeros" front.
A Discovery of Witches by Suzanne Harkness
- When I heard that this book was climbing the popular fiction charts, I was thrilled. A fun new take on the vampire novel that even the general public enjoys? Let me at it! As it turns out, the first half was a dull slog through the very worst romance novel tropes. (This is not a jab at romance novels, by the way. There are so many good romances out there that it's intolerable when people read the bad ones, such as
Discovery
.) Diana's not just a witch, she's the most special witch ever to be witchy! Matthew's an age-old vampire who's never loved like this before! Watching these Mary Sues fall in love and do yoga and nap and eat elaborate meals makes the first half of the book practically unreadable. Things pick up considerably when they hop the ocean and come to New England, where the ending sets up an interesting-looking sequel. Now that the badly written courtship scenes are out of the way, I'm hoping book 2 will be nothing but the good stuff. And to the members of the general public who don't read much genre fiction but picked up this one: Good heavens, don't judge all paranormal novels based on this drippy book! We Stellar Four bloggers would love to give you some better suggestions.
MEGAN'S PICKS
BEST!
The Replacement by Brenna Yovanoff
- Mackie Doyle is a changeling: a sickly, ugly thing left in the cradle to temporarily replace a human baby stolen from a loving family by fairies until he died soon after. But Mackie managed to do something unexpected, he survived to be a sickly teenager loved by his adopted family in spite of them knowing his true nature. Now, Mackie must risk his own life to protect his human friends and family from the fairies harming them once more.
Brenna Yovanoff's Mackie, his friends and family are so much more realistic and nuanced characters than most contemporary fiction. While a number of customer reviews on Amazon stated all were flat and the story lacking, I think they must have missed the subtle character developments and revelations Yovanoff wove into her novel. It's definitely one of the best genre books of the year.
Daughter of Smoke and Bone by Laini Taylor
- Is it weird to quote myself? Who am I kidding asking that? I'm just gonna do it anyway. From my review earlier this year. "
The Daughter of Smoke and Bone
is the story of Karou, a young woman raised by a loving family of monsters in a secret shop that exchanges wishes for teeth. She keeps this hidden from her best friend and her classmates at a school for the arts in Prague. Though Karou's origins are a mystery to even herself, she's never been interested in solving it. She loves her life in the ancient town and treats the errands she must run for her family (fetching teeth from all around the world) with teenage disdain. Karou is forced into uncovering her roots, however, when an angel appears and attacks her in the streets of Marakesh and Prague, threatening the lives of her foster father and the rest of the monsters.
"Taylor's novel is a mix of urban fantasy, traditional fantasy, romance, young adult, and mystery but what I enjoyed most about the story was the her portrayal of the real world. The author made the mundane fantastic. Karou's best friend Zusana is a puppeteer that creates wondrous puppets with feats of engineering. Their favorite hangout is the hidden Posion Kitchen, serving goulash amid old statues wearing gas masks. Viewing Prague and Karou's urban life through Taylor's words is what makes the tale so refreshing. I'm so glad this is just the start of Karou's story."
WORST!
A Discovery of Witches by Deborah Harkness
- I'm totally with Sara on this one. I forced myself to read the first 100 pages thinking I was missing something because of all the hype but it never got better. IT WAS SO DAMN BORING AND FULL OF FANTASY FULFILLMENT. Why did so many reviews recommend this behemoth of a fanfic?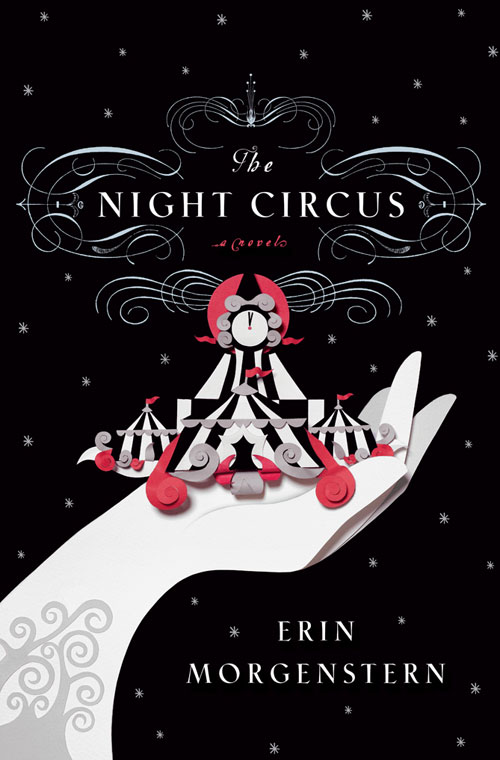 DIDN'T DESERVE THE HYPE!
The Night Circus by Erin Morgenstern
- A mysterious circus of fantastic shows and performers that don't age as it travels the world is secretly the showcase for two magicians locked in an epic game of oneupmanship for decades. That's it really. There's not much more mystery, intrigue, or character development left to the story. Morgenstern's descriptions and the world she built are beautiful but there's no real substance to the novel.
MEGHAN'S PICKS
BEST!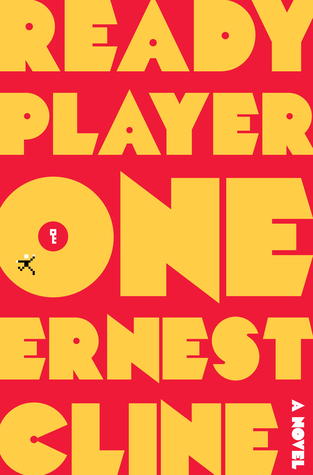 Ready Player One by Ernest Cline
- This is, hands down, my FAVORITE BOOK of 2011. It was like a roundhouse kick to the face. Deeply awesome, full to the brim with pop culture references, internet memes and an epic video game quest. I have literally never read anything as awesome as this book. It follows a teen named Wade as he searches for a special prize in a MMO-like internet that has enthralled the entire world. It's a race against time and an evil company in this sprawling, wildly original and just plain amazing dystopian novel. I could not put it down. Eye-meltingly, mind-bendingly EPIC.
The Spirit Thief (The Legend of Eli Monpress) by Rachel Aaron
- A rousing, fun adventure novel (the first in a series) featuring a charismatic thief and his gang as they get themselves in and out of trouble. The world they live in is intensely imagined and brilliant. The magic system is well through out and the characters are engaging. I found myself so deeply into the novel that I was surprised when I came up for air and couldn't really speak to doors. Do not miss this fun fantasy romp!
Equations of Life (Samuil Petrovitch series) by Simon Morden
- Samuil Petrovitch is an obscenely brilliant and foul mouthed Russian expat living in what remains of London, after a devastating series of events that rips the world apart. He tries to keep his head down, keep his nose clean, but he can't help but help rescue a girl one day and then his entire life changes. He has a dodgy heart and even dodgier morals and in this intense, violent dystopian thriller he does everything he can to stay alive. This series of three books was like candy to me. I read all three in one week. Petrovitch is an fascinating protagonist who risks life and limb for a cause he isn't even sure he believes in. The book is a true thriller.
Retribution Falls by Chris Wooding
- Darian Frey is the captain of the airship
Ketty Jay.
Along with a misfit crew of alcoholics and people running from their pasts, they try to do some light piracy and get more than they bargained for when everything gets out of control. Frey and his crew are charming, funny and so very real. None of them are just stock characters shoved into the story to make it more steampunk. It's full of edge-of-your-seat adventure and danger. While it's equal parts Firefly and Indiana Jones, it never feels like a rip-off of tired tropes we've seen time and time again. It's fresh, fun and deliriously wonderful. Every character has multiple facets and the plot is rich and satisfying. Furthermore, Wooding has the best names in a book I've even seen since JK Rowling and Gail Carriger. Stunning series of books. I am absolutely in love with it. I even had to import the third volume from the UK, since it isn't available here! When you import books from another country, that's how you know it's true love.
LAURIE'S PICKS
BEST!
One Salt Sea (October Daye series) by Seanan McGuire
- I can't believe I didn't like the first book, and yet somehow, by book four I was entranced. Shit quickly gets real when the heirs to the Duchy of Saltmist go missing. In order to avoid a war, Toby and her motley array of friends have to act fast to find the two boys. We get a look into the broken mind of Rayselline, Toby's perpetual nemesis, and it is as chilling as it is saddening. I bawled my stupid head off at the end of this book. When did I start loving this series so much?
The Towers of Midnight (Wheel of Time series) by Robert Jordan & Brandon Sanderson
- In this penultimate tome, things are moving swiftly as we near the Last Battle. Perrin and Mat have been wandering around for about 8 books now, and finally we see the purpose of such things. Min's viewing of Berelain finally comes to fruition some 9 books later. Egwene finally realizes that obedience isn't necessarily what she needs from Gawyn. And I could go on and on with the "finally" because this series has a long, meandering history. Sanderson comes in and things
move
. I love him a little for that. I miss Jordan's hand whenever we see Rand, though. I can't believe he would have been as heavy on "the Dude abides" had Jordan lived to write his scenes. Either way, good stuff.
WORST!
Hard Bitten (Chicagoland Vampires series) by Chloe Neill
- Okay. I loved this series like a fat kid loves pie, and then, WTF? This book was grooving right along, it had a fairly standard whodunit sort of thing going, and then in the last 10 pages, we got a plethora of nonsensical twists and a dead love interest. If you use "and THEN" more than twice at the end of your book, you become a nominee for The Golden Chipmunk Award for Excessive Dramatic Chipmunkery in a Work of Fiction. (I should make that a real thing and hand that out.) From what I've read, the next one was just as painful. Oh, sad day.